Work in progress. Raspberry Enrosadira ™️ in greenhouse.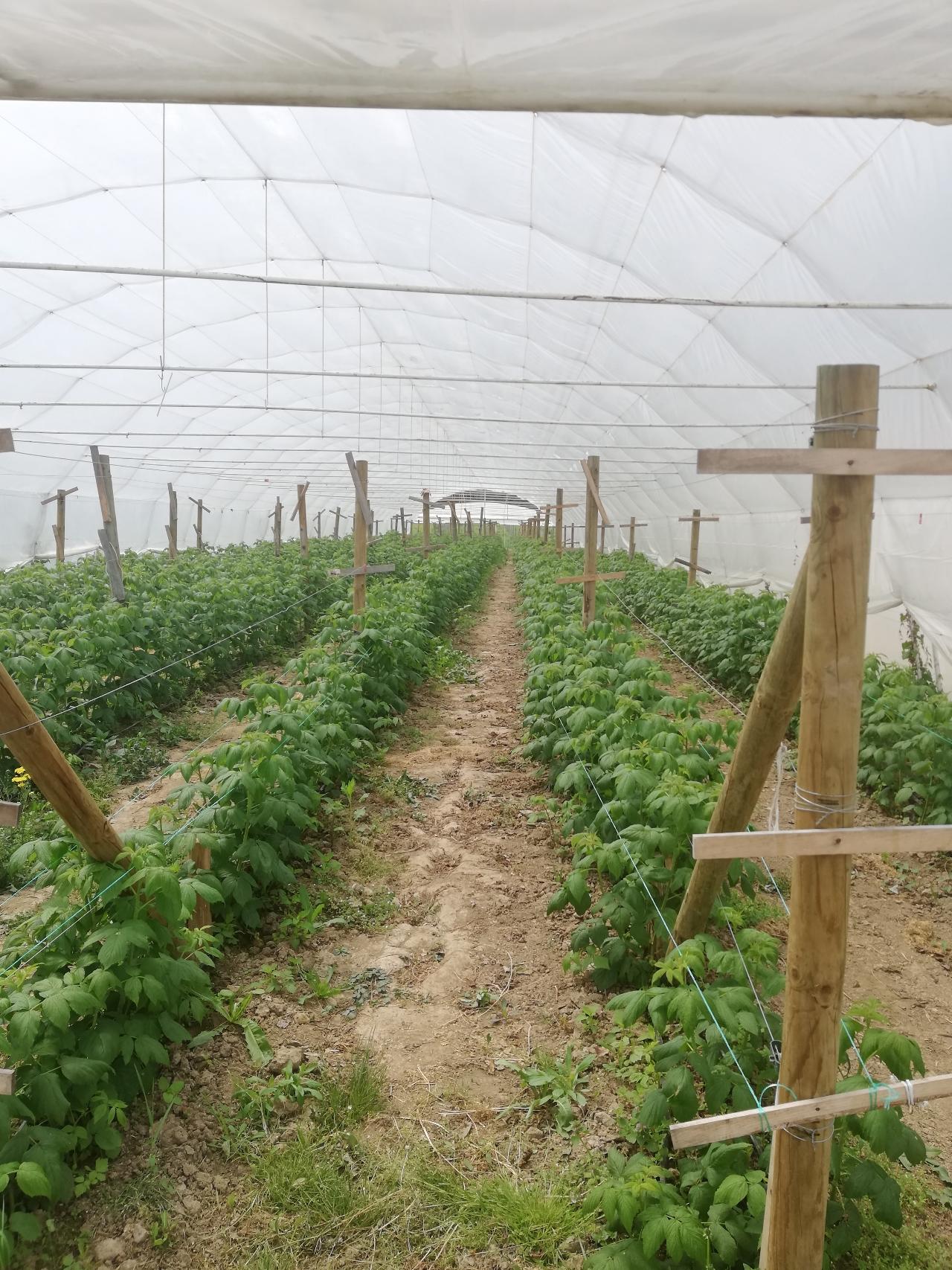 Published on: 17-05-2019
The red raspberry cultivar 'Enrosadira' was found in Trentino (Italy). The new cultivar is a primocane fruit-bearing variety producing two crops per year, wherein the fruits ripen on current season's cane in the middle of July and on previous season's cane in the beginning of June. The resulting fruits are conical and brilliant light red with a very good taste.